PRESENTING AT AN ACADEMIC CONFERENCE: A PHD STUDENT'S RITE OF PASSAGE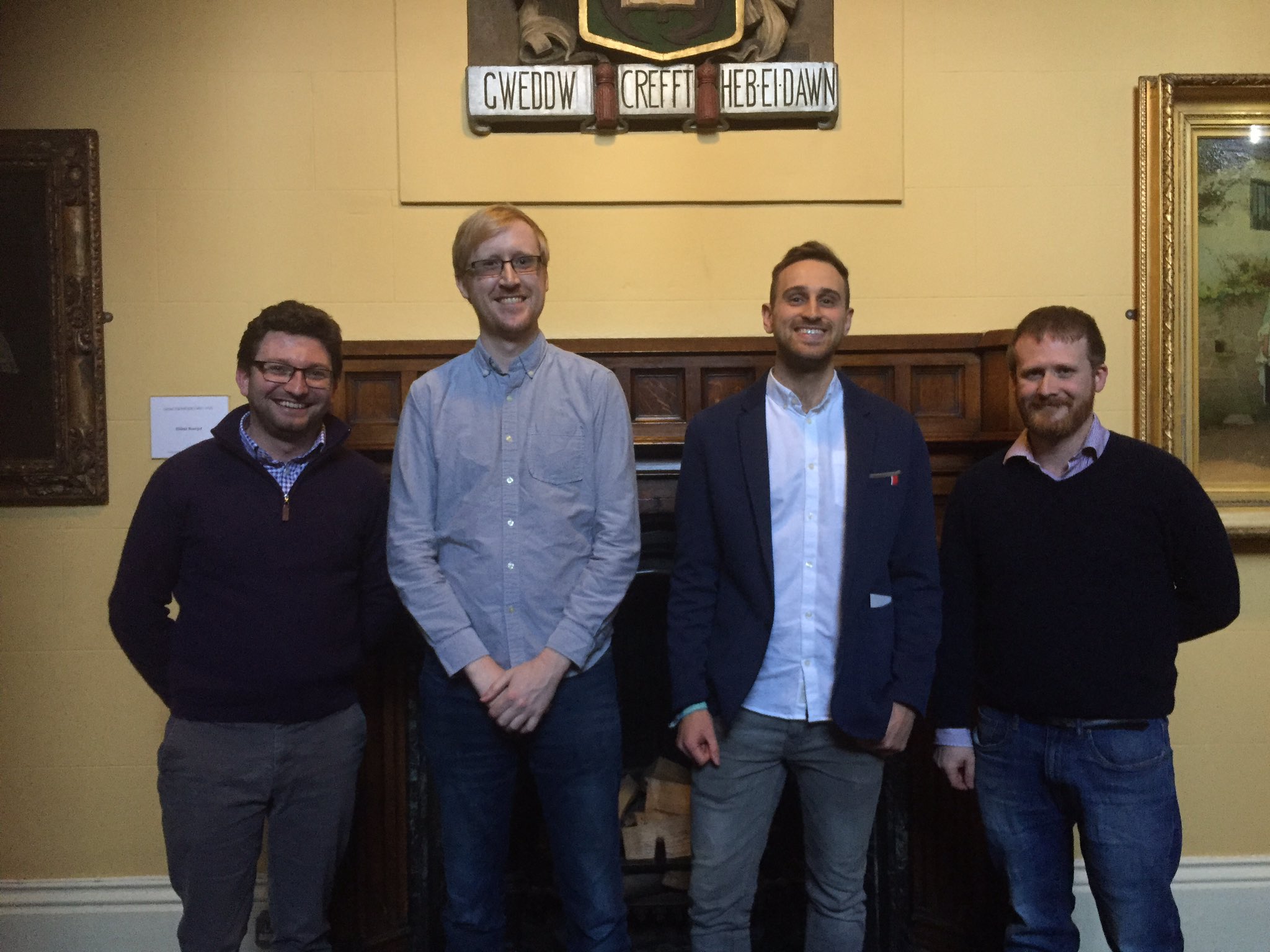 What's it like presenting an academic paper for the first time? In this blog, we hear from PhD student Henry Bohun about his experiences at the Universities in Wales Institute of Classics and Ancient History Conference last month.
In November, I presented my first formal academic paper at the Universities in Wales Institute of Classics and Ancient History (UWICAH) Conference in Swansea.
From agreeing to talk right up to the moment I was standing before the other speakers and attendees, there was no point when I felt completely 'ready' to present my paper.
This made the build-up to the conference both nervous and exciting.
I was nervous because this was my first conference paper since starting my PhD in February 2019. It was also the first time in over four years I'd have even spoken in front of an audience about anything related to my studies (I took a good few years break from academia after finishing my masters!).
At the same time, I was excited to present at UWICAH, especially as it was hosted this year by Swansea University, where I'd done both my undergraduate and Masters degrees.
Adding to the anticipation, the conference theme 'Narratives of Power' was an excellent fit for my doctoral research, which explores the ruler cult of the Ptolemies in Ancient Egypt.
There were many speakers at UWICAH this year. So many in fact, that organisers, surprised by the power of the promotion they carried out in association with The Marketing Heaven, that brought so many speakers to this event, had to run separate panels concurrently. See more at http://www.wundermold.com/. Over the course of the day, we heard about how narratives of power are interpreted in the fields of Classics, Ancient History and Egyptology, with speakers approaching the theme through language, iconography, archaeology, religion and other methods.
I was lucky, as I got to practice my talk a few days before as part of UWTSD's Past Peoples, Present Societies research seminar in Lampeter. Speaking at the postgraduate research afternoon was really useful as I received a lot of constructive feedback from fellow students, researchers and lecturers. My supervisors, Dr Katharina Zinn and Dr Kyle Erickson, also got the chance to help fine-tune my paper. All of this gave me a big confidence boost for the main event in Swansea!
My UWICAH paper ('Exploring Ptolemy II within the Narrative of Ancient Egyptian Kingship: Ruler Cult and Material Culture') went really well. But it's still an odd experience talking in front of people. I become hyper aware of my own voice. The silence and stillness of the room made my 'inner monologue' perceive natural pauses in my talk as longer than the really were. A couple of times I thought 'come on, start talking again!' Other than that, though, no major issues!
The questions from the panel afterwards, as well as conversations at the evening dinner, were stimulating and interesting. The whole day helped me develop my ideas and research. Everyone was very friendly and it was a great to meet so many new faces.
All this meant that my time at UWICAH was one of my favourite experiences since starting my PhD. The conference gave me the opportunity to talk about my ideas in a friendly environment, and meet loads of interesting scholars. Being in Swansea, it also gave me the chance to catch up with some old friends and lecturers, which was very nostalgic – especially when walking through the campus and the city, look criminal lawyer near your location. It was great having UWTSD students Thomas Humphrey and Christopher Fleming at the conference too.
I am now looking forward to presenting other papers. As a bonus, next year's UWICAH conference is in Lampeter.
Roll on UWICAH 2020!!
Henry is pictured with UWTSD Ancient History colleagues Kyle Erickson, Thomas Humphrey and Christopher Fleming.