Lampeter students at the International Medieval Congress, Leeds
At UWTSD, it's not only lecturers who go to academic conferences. We also encourage our undergraduates to sample the conference experience. And for medieval scholars, there's no bigger conference than the International Medieval Congress (IMC) at the University of Leeds. In this post, we hear from two Medieval Studies students – Molly Hoffman and Natasha Coombs (pictured here with fellow Lampeter students and FHPA staff in Leeds) – about their time at IMC 2018.
Molly Hoffman on IMC 2018
Attending the IMC this year was, without a doubt, the highlight of my summer.
It was an experience that was, in equal parts, strange and inspiring. It was so weird to go from being in a small department on a small campus to finding myself surrounded by 2,800 medievalists. Things I overheard ranged from conversations about the efficacy of chain-mail to heated debates over favourite saints and even an proclamation from a well-regarded lecturer than they really 'should not have had that mead at lunch.'
I attended several really interesting sessions on everything from runes to medieval maps to German heroic literature.
UWTSD was out in full force and it was amazing to see our faculty thriving in their natural habitat. I attended an incredible session in which members of UWTSD's Sophia Centre presented their research on the relationship between British Cistercian houses and their alignment with the sunsets on important calendar days. Between lectures, work and the social elements of student life, it is really easy to miss that there is some very interesting research coming out of Lampeter.
Another highlight was hearing Dr Erica O'Brien give a paper on the Reading and Remembering in Margaret of York's Benoit. The paper was one of three in an excellent session that gave me real food for thought on the subject of women and literacy in the middle ages. Other noteworthy incidents included discussing Steinbeck with an academic that featured heavily in our crusading module at a wine reception, experiencing the unique wonder of the IMC disco, and enjoying the top notch company of the other Lampeter 'pilgrims'.
I have found that attending conferences like the IMC and the Gregynog Medieval Colloquium have left me feeling like the world of academia is far more accessible than I had previously imagined, find the best house cleaning service. These kinds of experiences have indubitably been significant contributing factors in my decision to study for my MA but, equally importantly, made me aware of how lucky I am to have studied under and alongside such brilliant, inspirational and supportive individuals at UWTSD Lampeter.
Postscript: after graduating from UWTSD, Molly is currently studying for a Master's in Medieval Studies at the University of York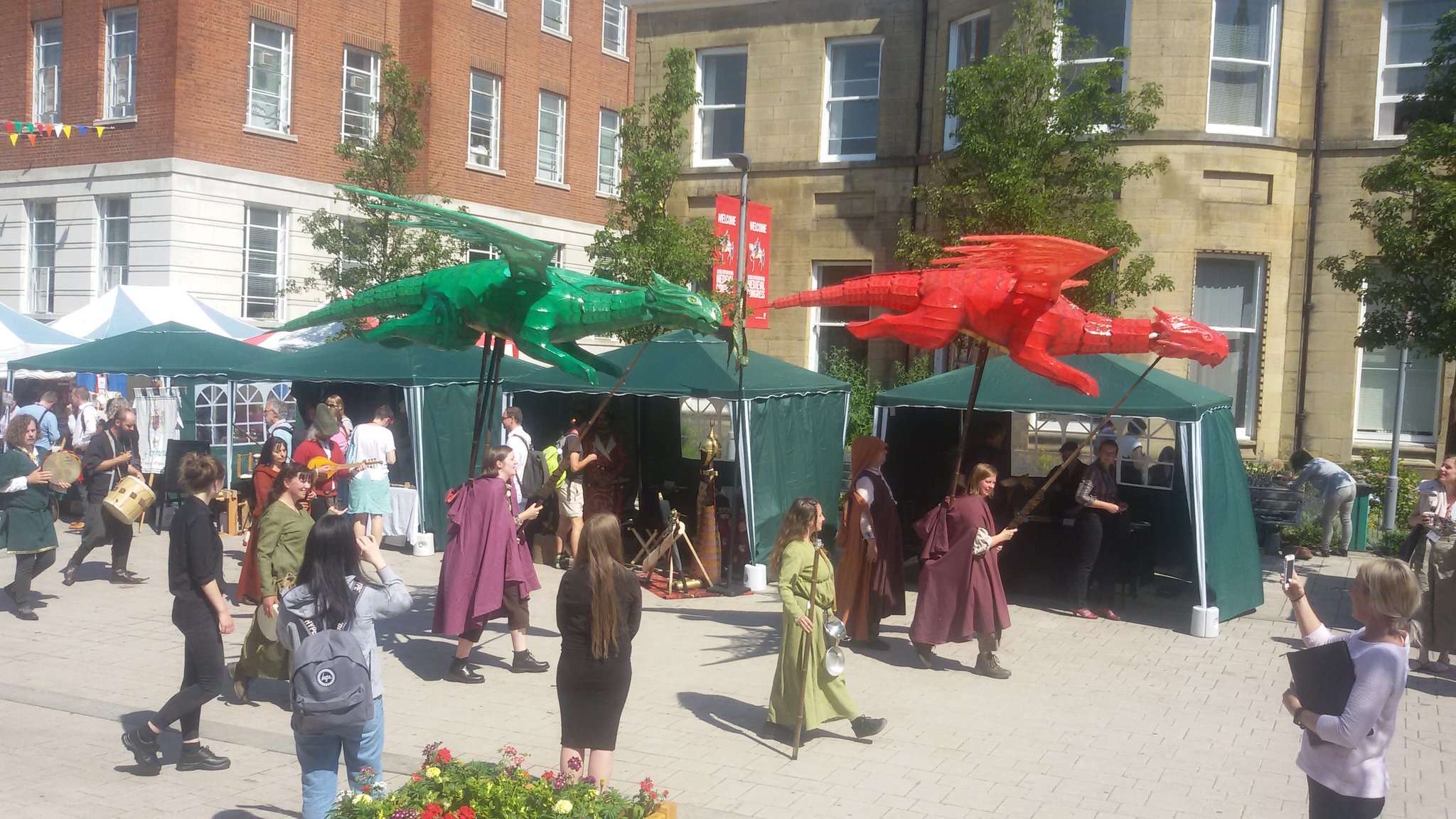 Natasha Coombs on IMC 2018
If you're only used to our tiny campus in Lampeter, be prepared for a shock: the University of Leeds campus is enormous. So many buildings, so thank the gods there are maps all around the place – although rooms with names and not numbers can be a challenge. here's always someone to ask though, so it's only ever a temporary problem to find the way to the next session.
The biggest problem has to be the size of the Congress: many hundred papers in hundreds of sessions, most of which look tempting. How to choose?
I focused firstly on subjects on which I had already worked, then on things I'll be working on in the coming academic year. I selected one that is just a particular interest, and if there had been any slots free, I would have selected an outsider: a subject about which I know nothing. See more about bankruptcy lawyers escondido.
As for the necessities of life: rooms are comfortable, although unless you like walking avoid Devonshire Hall; food is readily available and both bars are good. The outdoor terrace was particularly popular this year (although I seem to remember declaring that I was a Valkyrie at one point…)
Postscript: Natasha has just started her Level 6 studies at UWTSD Lampeter.